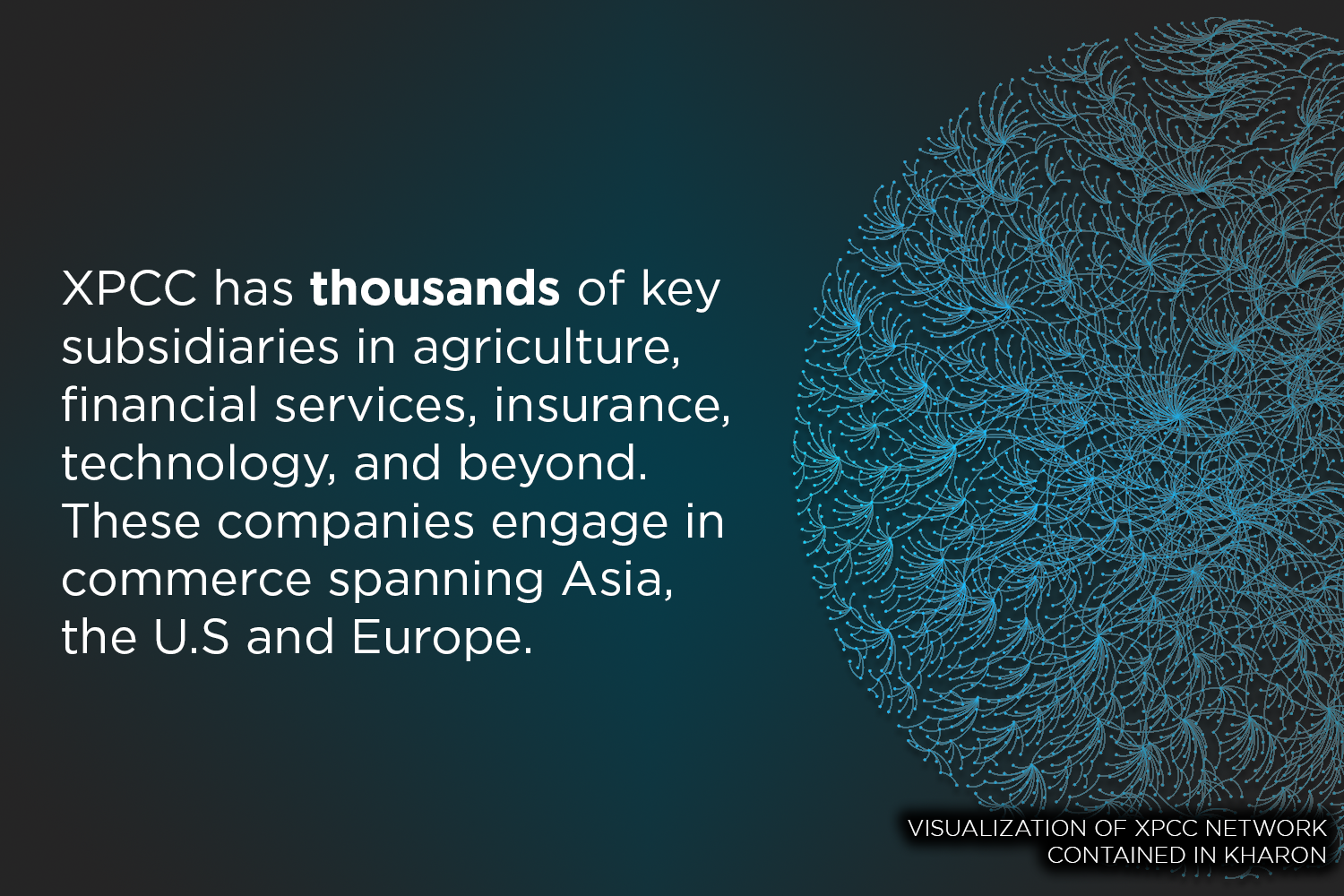 On July 31st the U.S. Treasury Department sanctioned the Xinjiang Production and Construction Corps (XPCC), a massive government entity in far-west China, over its role in human rights abuses of ethnic minorities in the region.
The XPCC enhances internal control over the Xinjiang region by advancing China's vision of economic development that emphasizes subordination to central planning and resource extraction. Its structure reflects a military organization, with 14 divisions made up of dozens of regiments. It also has hundreds of state-owned enterprises in industries varying from agriculture, financial services, insurance, technology, and others.
XPCC is comprised of thousands of subsidiaries and units in industries varying from agriculture, financial services, insurance, technology, and beyond.
Kharon has identified these entities, some of which are active in global commercial supply chains with firms across Asia, the US, and Europe.
Kharon's data enables businesses to quickly surface and understand material connections between their customer, counterparty, partner or vendor and XPCC's units and subsidiaries and explore risk-relevant relationships.
Kharon ClearView subscribers can access this data, contact your account representative for more information. If you are not a Kharon subscriber though want to obtain more information, please fill out the form on this page.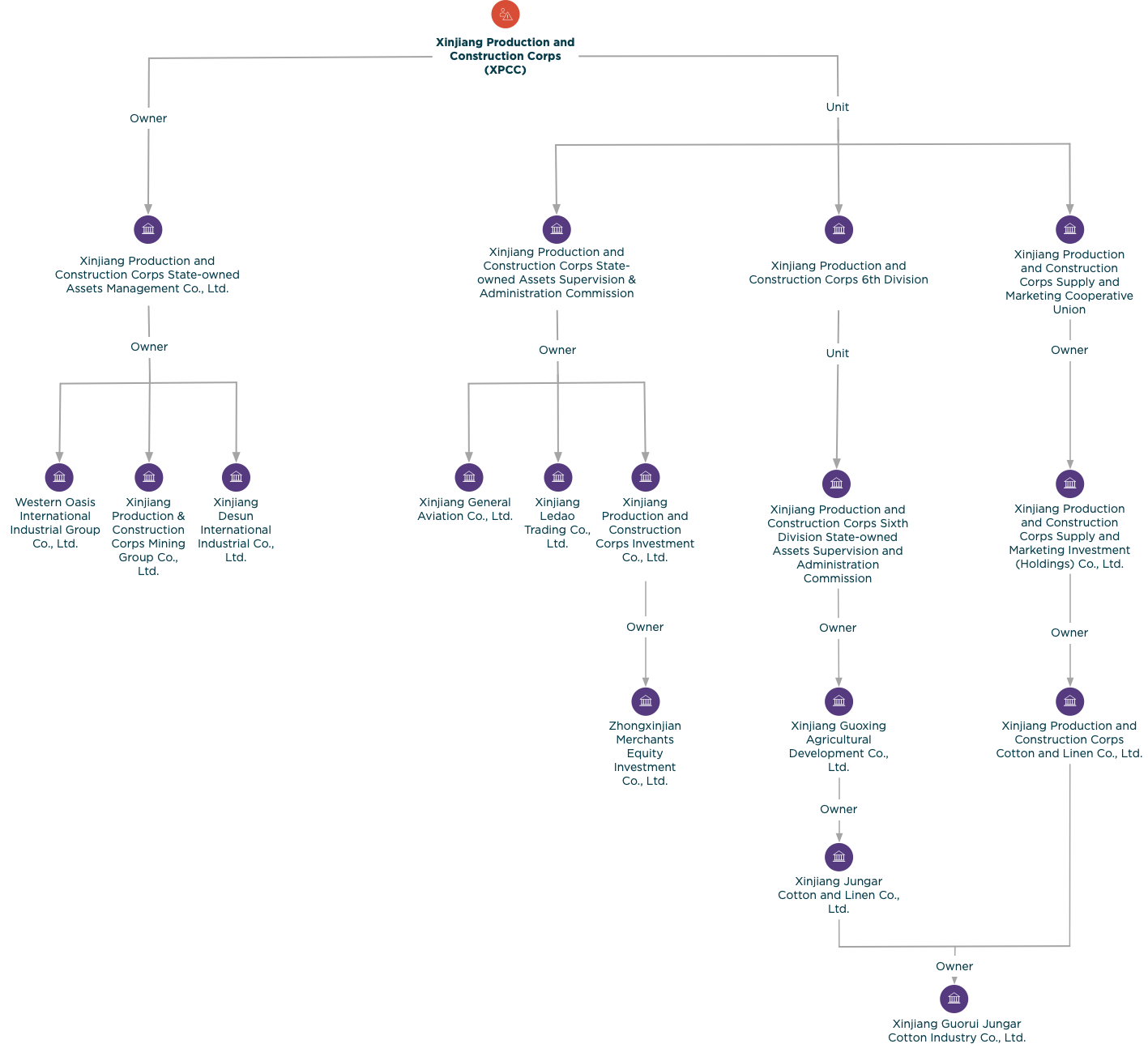 ---
ABOUT KHARON
Kharon is a leading provider of research and data analytics, focused on global security threats and other controversies that impact global commerce and finance. Kharon's clients include first tier international financial institutions, global corporates, public sector entities and professional services firms. Kharon is headed by former senior officials from the U.S. Department of the Treasury, and experienced professionals in software development and data science.