The Uyghur Forced Labor Prevention Act (UFLPA) bans the import of goods or commodities manufactured in-whole or in-part with forced labor in the Xinjiang Region (XUAR) of China. The U.S. Customers and Border Protection (CBP) has stated that since the enforcement of the UFLPA began in June 2022, CBP has detained over $1,000,000,000 worth of products.
To better assess what these statistics mean for industry as well as broader UFLPA strategic trends, Kharon is pleased to be joined by Eric Choy (Executive Director, Office of Trade) from CBP for a fireside chat on critical UFLPA enforcement and compliance issues. The discussion explores lessons learned from the first year of enforcement, highlights due diligence best practices, and provides insight into key themes for the future of UFLPA compliance.
---
SPEAKERS: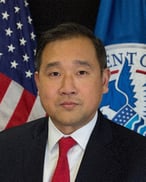 Eric Choy, Executive Director, Trade Remedy & Law Enforcement, Office of Trade, CBP
Eric Choy serves as the Executive Director for Trade Remedy and Law Enforcement in the Office of Trade at U.S. Customs and Border Protection, where he is responsible for threat assessment units, special investigations, and enforcement programs focused on detecting, deterring, and disrupting illicit trade, with special emphasis on forced labor violations, evasion of special tariff cases, and civil penalties.

Eric joined the Department of Homeland Security in 2016, where he led the Chemical Sector Specific Agency in the National Protection and Programs Directorate. In this role, he oversaw the engagement with regulatory stakeholders and industry partners as part of the national effort to strengthen the security and resilience of the nation's Chemical industry.

Prior to his arrival at the Department, he served 23 years in the United States Army in numerous field and joint duty assignments in and outside of the Pentagon and around the world in Southwest Asia, Asia-Pacific, and North America. He received his Master of Arts from the United States Naval War College in Newport, R.I., and Master of Business Administration from the George Washington University in Washington, D.C.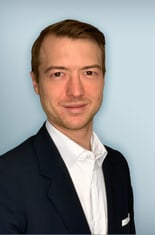 Kit Conklin, Vice President, Global Client Engagement, Kharon
Kit leads engagements with Kharon's government clients and works with global corporates and financial institutions on ESG, sanctions, export control, and supply chain risk. Prior to Kharon, Kit served in national security positions with the U.S. government where he specialized in nonproliferation and East Asia security issues. Kit also established nuclear cybersecurity and technology defense programs at Lawrence Livermore and Pacific Northwest National Laboratories. Kit has held multiple fellowships and his work has been published by the Center for Strategic and International Studies and the Center for Nonproliferation Studies. He speaks Mandarin Chinese and Spanish and holds an M.S. from the National Intelligence University and an M.A. from the Middlebury Institute of International Studies.