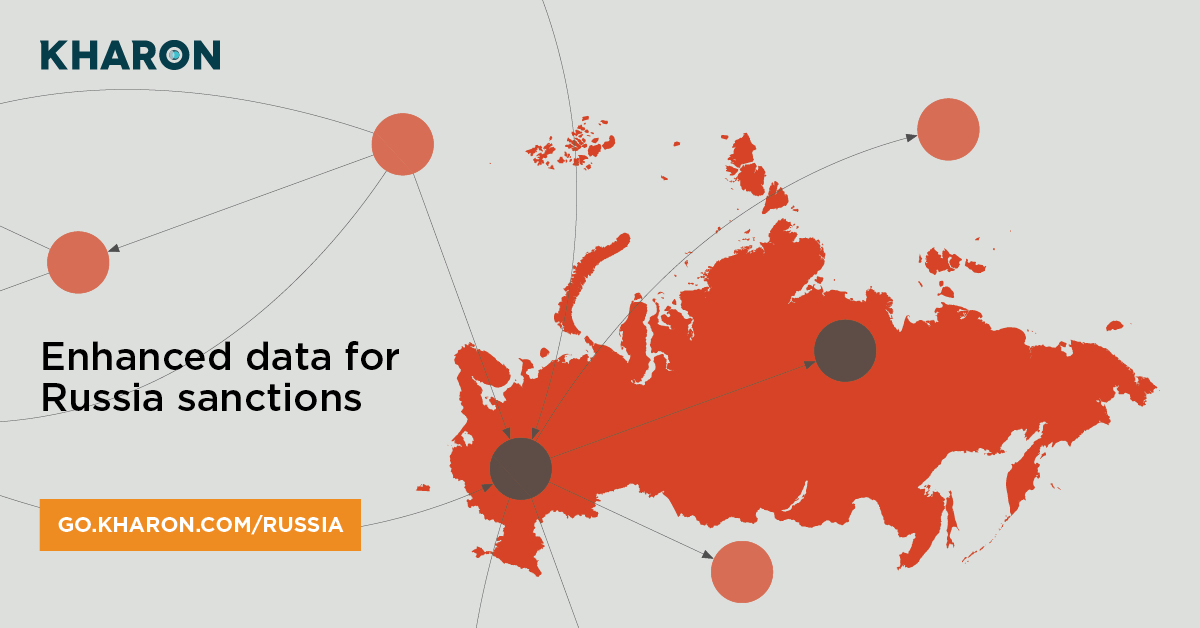 New sanctions on Russia target the commercial operations of banks and oligarchs that are active in the defense and energy sectors, in particular. Identifying where your firm may have exposure to Russian entities that are or may be subject to sanctions can be challenging and resource intensive, due to complex ownership structures and global holdings.
Kharon clients have access to the most comprehensive and detailed data covering the extensive ownership and control structures and commercial networks of sanctioned and other high risk Russian actors. Kharon provides the intelligence needed to effectively screen customers, payments, and trade finance data for sanctions risk, while minimizing operational costs.

Kharon data for Russia sanctions compliance includes the global holdings and operations of Russian financial institutions, key oligarchs and their associates, and strategic industry verticals such as defense and energy, and spans corporate structures, trading partners, and supply chains.

Kharon's Russia data includes:


Corporate structures of sanctioned entities, including subsidiaries, commercial holdings, parent companies, and leadership


State-owned enterprises (SOEs), including global ownership and control networks of sanctioned Russian government entities, such as units, ministries, and branches


Commercial and real estate holdings of sanctioned Russian oligarchs and political actors, along with their close business associates and family members


Subsidiaries, commercial holdings, and leadership of entities subject to sectoral sanctions, including some of the largest companies operating in Russia's financial, energy, and defense industries


Entities located in or with ties to geographical sources of risk, including Crimea, Donetsk, and Luhansk


Corporate structures, supply chains, and customer relationships of Russia-based military end users and their subsidiaries


Russian cyber, media, and disinformation networks, and their global operations



Enterprises subject to export and trade restrictions