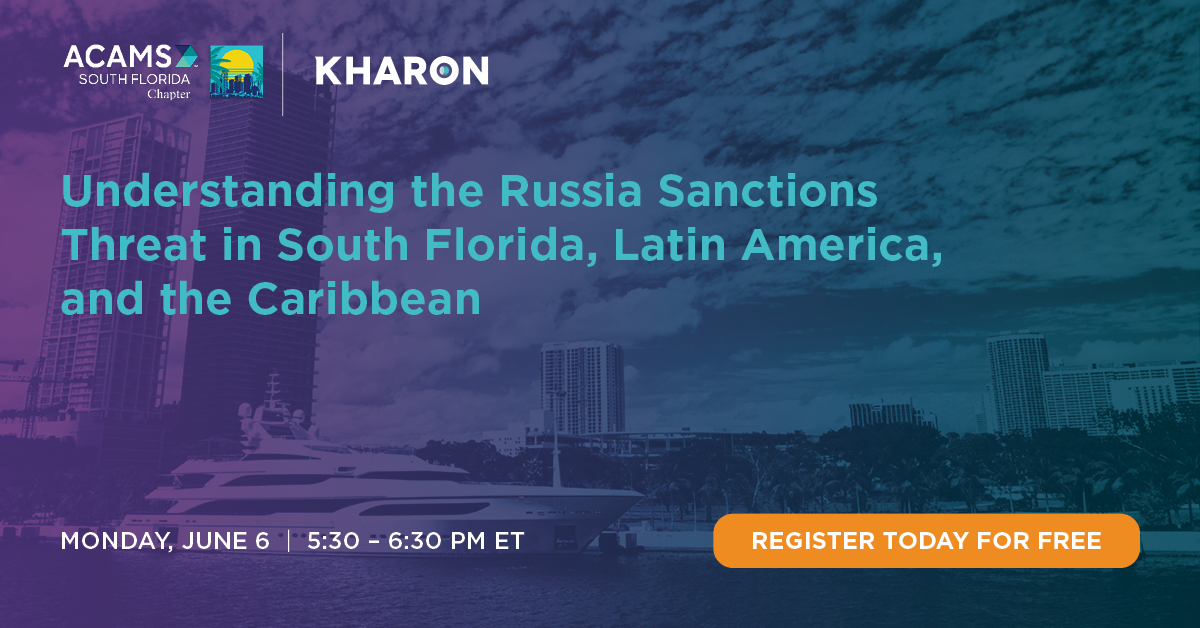 With the unprecedented sanctions targeting Russia over the past two months, businesses and compliance programs throughout the world are untangling their expansive risk. Despite the geographical distance from Russia, South Florida, Latin America, and the Caribbean have extensive exposure to sanctioned Russians entities. During this program, we will highlight the broad typologies that Russian sanctions present to businesses with a specific focus on exposure to the region.

SPEAKERS
Joshua Shrager, Senior Vice President, Kharon
Josh works with Kharon's key clients, which include top-tier financial institutions and global corporations, on strategic initiatives, while also overseeing Kharon's thought leadership and training programs. Prior to Kharon, Josh was a director at the artificial intelligence data analytics firm Quid. Josh previously served in the U.S. Department of the Treasury as the Deputy Financial Attaché to Saudi Arabia, the director of the Iraq Threat Finance Cell in Baghdad, as well as various roles in Washington, D.C. He was also a U.S. Department of State Foreign Service Officer, with postings in Mexico and The Gambia. Josh is an adjunct professor at American University's School of International Service. He speaks regularly at sanctions, financial crimes, and technology conferences throughout the world. He has lived in, worked, and traveled to over 80 countries.